DESIGN
Traditional products are designed, manufactured and installed by us, ensuring high durability, easy repair and replacement, and have been tested in practice at many domestic fertilizer factories.
CONSTRUCTION, INSTALLATION
From the supply of single equipment such as crushers, rotary granulators, disc granulators, rotary drum dryers, industrial fans, automatic weighing systems, to the design and installation of packages. an NPK fertilizer factory, we can satisfy all customers.
MAINTENANCE OF MACHINERY AND EQUIPMENT
The machinery and equipment provided by Phu Minh often use magnetic objects imported from Germany, Japan, etc., so the durability is guaranteed. The use of equipment of Phu Minh ensures the initiative for convenient operation and management of equipment. Technical documents are delivered to customers when handing over equipment in Vietnamese, making the process of maintaining and maintaining equipment easy.
PHU MINH MACHINE MANUFACTURING CO., LTD
The unit has a lot of experience in manufacturing machinery and equipment for chemical fertilizer plants, etc.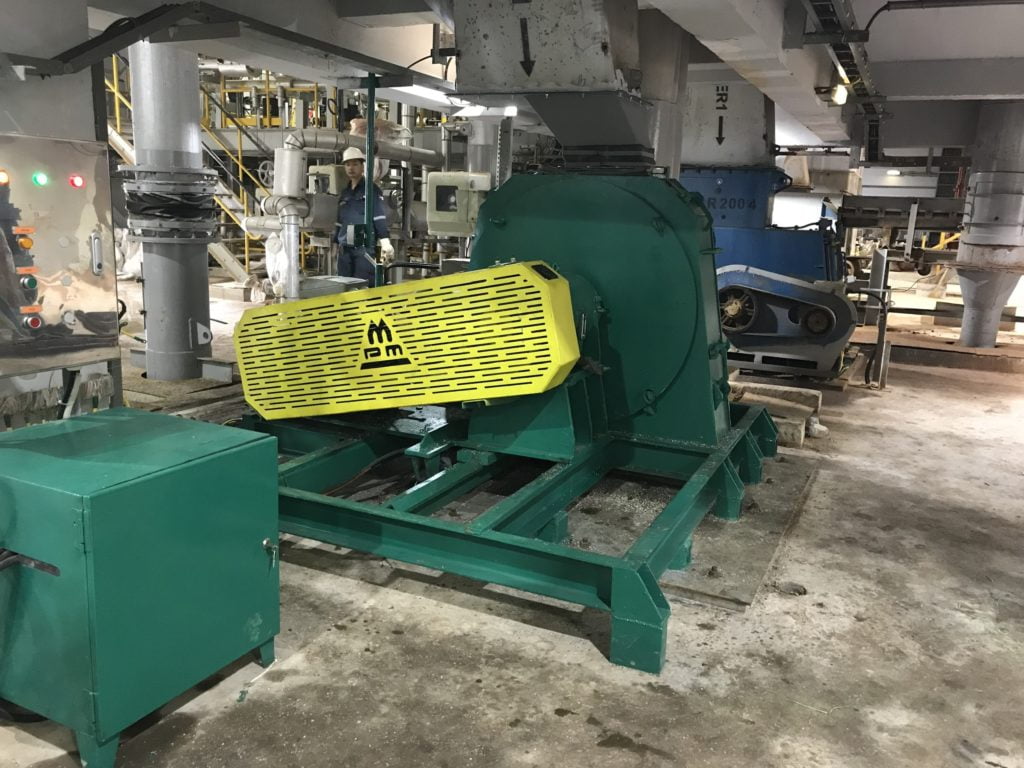 Cage crusher – specialized crushing equipment DAP
Phu Minh Company has successfully manufactured a cage crusher for crushing DAP with a capacity of up to 20 tons/hour, installed and operated stably at Ca Mau Fertilizer Plant.
With much improvement in structure, the mills manufactured by Phu Minh Company operate stably and continuously 24 hours a day (from over 1 month to 6 months).
The motors we use are Siemens, FAG bearings from Germany. The parts working in the impact mode are all made of special-purpose steels and heat-treated to the appropriate hardness.
Equipment for unpacking products – bag breaking machine
The bag threshing machine has been supplied by Phu Minh Company to large fertilizer factories such as: Lam Thao Superphosphate and Chemical Joint Stock Company, Binh Dien Fertilizer Company, Phu My Fertilizer Factory, Factory. Ca Mau Fertilizer and a number of companies in the refined sugar industry. All are rated as stable and durable operation.
With its unique design, Phu Minh Company has designed and manufactured a bag breaking machine, used to loosen products for bags weighing 25 kg and 50 kg, stored in bulk, but do not tear the cover
OTHER EQUIPMENT MANUFACTURED
AT PHU MINH MACHINE MANUFACTURING CO., LTD
Raw material crushing unit (DAP, SA, ...)
System of molten urea granulator and rotary barrel steam
Automated weighing system
Machine to loosen products after bagging
Hammering machine and mobile delivery conveyor